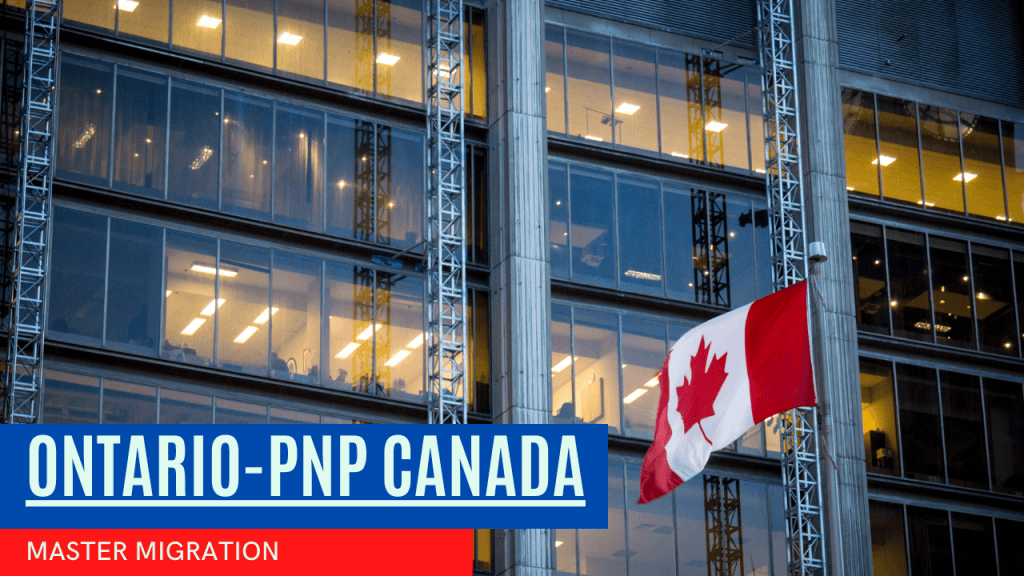 Ontario- Provincial Nomination Program (PNP) Canada
It's for you, if didn't work for other provinces? Well, do not worry! Canada has opened its doors through Ontario! So, how does Master migration & Education will get you to Ontario?
Ontario is also a province in Canada. Its location is in Central Canada and is known as the most popular province in Canada.
The Provincial Nomination Program (PNP) program in Ontario is known as Ontario immigrant nominee program (OINP). OINP works with the Canadian government. Several people are eligible to apply for  Provincial nomination program through different ways. So, what are they? Here, we explain the different categories available for you to apply OINP:
Employer jobs offer category for OINP:
Best way to apply for nomination is through employer job offer. This works if the applicant has a job offer from an employer in Ontario. However, keep in mind that the job offer should be permanent opportunity.
Human capital category for OINP:
Second way to apply for nomination is known as human capital category, which is through education or express entry.
Education: To be eligible under education category, the applicant must have a graduate degree from an accredited university in Ontario in addition to applying within two years of obtaining the degree.

Express entry: this comes from Ontario's government system where the applicant receives a notification of interest from Ontario. The applicant should also maintain a current profile with latest work experience, language exams and education in the Federal Express Entry system.

Express entry for OINP is also divided into three clusters:

French-speaking skilled worker cluster for French speaking skilled workers.

Human capital priorities cluster for skilled workers who have the needed work experience, education, and are proficient in either French or English.

Skilled trades cluster for workers who have experience in Ontario in a trade profession.
Business category for OINP:
Third way to apply for nomination is through entrepreneurship. This works if the applicant wants to invest in Ontario by opening a new business or buying an existing one.
After you have determined which way suits you to apply for nomination, go ahead and apply. However, please keep in mind that processing times for nomination are different for each category.
For employer job offer, processing time can go from 90 to 150 days. Education processing time can go from 30 to 90 days. Express entry can go from 60 to 150 days.  As for entrepreneurship, this is the fastest with a processing time of less than 30 days.
Keep in mind that a large load of applications for nominations is being received to Ontario. Statistics have shown that 5,159 nominations have been issued since June 10,2021.
Thus, do not give up easily your application took some more time, or you did not get an answer after processing time deadline.
For any further enquiries, you can always contact us:
Phone: +61 2 8282 6094
Mobile: +61 470 285 424
WhatsApp: +61 470 285 424
Or request a call back through:
https://mastermigration.com.au/contact/
And do not forget to stay updated by subscribing through: