Check Your Eligibility for Migration for FREE!!!!!
Visa & Migration Services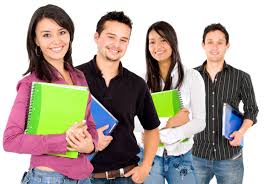 Master Migration Services offers you the best possible visa solution as per your specific needs, given the complex immigration system in Australia. We also lodge the application on your behalf for various kinds of visas, like for a Student, Visitor, Tourist, Business, Family, Skilled, Work, Bridging and many others.
Employment in Australia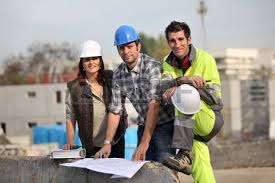 Master Migration Services offers you information on skilled occupations in Australia, licensing and registration criteria and regional employment, along with lodging application for an employment and skilled visa. We also guide visa pathways and the health insurance.
Other Guidance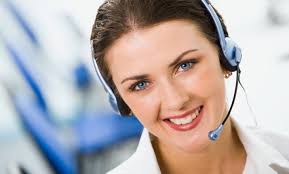 Master Migration Services offers you guidance about visa requirements, possible visa pathways, health insurance, and English language tests.
Courses Available
IT –
Business Management    –
Engineering    –
Medicine    –
Dentistry    –
Nursing    –
Hospitality    –
Health Management    –
Community Services    –
Health Insurance Partners
Allianz   –
NIB   –
BUPA   –
Iman
Professional Year Programs
Information Technology    –
Receive Immigration Alerts & Updates:
Armine Yaralyan
Australiaian/Armenia
Thank you so much Mr Shakil for all the hard works you have done to help me through my Australian citizenship restoration, my fiancé and spouse visas. I personally recommend Mr Shakil and Master Migration for best outcome. Cheers!

Shahe Basmajian & Maria
Australian/Central Asian
I thank Master Migration and Mr Shakil for their services for the grant of Prospective marriage & Spouse visas for my partner. Thank you again Mr Shakil.

Abdelrahman
Sudanese
I am Engineer and contacted Master Migration by walk-in to their office in Sydney. I engaged RMA Shakil for Skilled migration and they got me the training visa. I recommend others to contact them for reliable education and migration services.

Dandashi Nana
Australian/Lebanese
My friend recommended Master Migration services for the marriage visa for my fiancé in Netherlands. I am happy with service and satisfied with their quality of work. I recommend others to seek migration help from them.

Ryan Rodrigues
Indian
This is a very professional Migration company. I contacted them for the Carer visa and Mr Shakeel has been very co-operative with immense knowledge of the migration law. I would surely recommend this agency to anyone.

M Sharifi
Australian/Afghani
I am Australian and I contracted with Master Migration for migration of my mother-in-law. She got her permanent visa granted through them. The service is professional and reliable. Having good experience with them, I suggest others to seek their services for the best migration outcome.

Bakhatzameen Gill
Australian/Pakistani
Master Migration was very professional throughout the partner visa. I felt the process much easier with the help of Mr Shakeel, given his expertise and experience. I recommend their services as they are reliable, trustworthy and expert in their services.

Pooja Bhattarai
Nepali
I am currently studying in Australia. I was referred to Master Migration by my friend. I consulted Shakil for the change of university and visa issues. I engaged them for my case and found their services affordable and professional. I had good experience with them therefore I ask others to take their services for better results.

Shakib Hyder
 Bangladeshi
The services at Master Migration are professional, fees are affordable, and they will assist with your queries promptly. Got my PhD in Engineering scholarship and student visa. Highly recommend seeking them for migration and education cases.

Mary Torres
Philippines/Yemen
I contacted Master Migration & Education through internet. I consulted RMA Shakil for Skilled migration and education in Australia. Also engaged them for medical exams for my husband Dr Jalal for registration in Australia. Their services are very economical and professional. I recommend others to contact them for the best services.

Salman MK
Indian
I have MS in Engineering and currently doing Grad Diploma in in Australia. I approached Master Migration for Skilled migration and education. I got their services for admission, student visa and PR visa processes. For good experience with them, I encourage others to contact them for the best education and migration solutions.

Almostafa Alsadig
Sudanese
Electrical Engineer and got my Australian PR under Employer Nomination scheme. I want to say thank you to Master Migration for helping me with my Permanent residency application in this uncertain time with the pandemic. My journey is over! Special thanks to Mr. Shakeel.